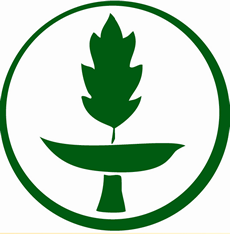 OZONE ACTION DAYS
The Federal Clean Air Act requires the Environmental Protection Agency (EPA) to establish National Ambient Air Quality Standards for six pollutants, including ozone and particulate matter. These two pollutants are continuously monitored by the Michigan Department of Environmental Quality (MDEQ) and reported in the Air Quality Index (AQI) for the region.
On the basis of the forecasted levels of ozone and particulate matter, Clean Air Alerts, formerly Ozone Action Days, are issued for West Michigan (Kalamazoo, Kent, Muskegon, and Ottawa counties) to inform the public of the need to restrict activities that will contribute further to our air pollution. Typically there have been about 6 of these alerts per year in West Michigan, but last year there were 25 due to our hot and dry summer weather! See www.airnow.gov to find the local daily forecast.
When a Clean Air Alert is issued it means that our air quality is "unhealthy for sensitive groups," including people with heart disease or lung disease, children, older adults, and people who are active outdoors. It is recommended that such individuals stay inside or alter their activities to reduce their exposure to the hazards of air pollution. Remember, just because you can't see our air pollution does not mean that it cannot hurt you!
What can you do to reduce air pollution and lower our Air Quality Index? First, remember the basics of energy conservation. Avoid adding to the problem by keeping your air conditioner set at 78 degrees or more in the summer to lessen the pollution from coal burning electric plants. Keep your car tuned up and your tires fully inflated. A well-maintained vehicle produces up to 20 percent less ozone-related emissions than a vehicle that is not well maintained.
On Clean Air Alert days, fill your car's gas tank only in the evening, when it is cooler and escaping gas fumes will be reduced. Avoid using gasoline powered yard maintenance equipment, outboard motors, or other two-cycle engines because these small engines contribute much more to air pollution. Refrain from using a woodstove or fireplace and do not burn trash or yard waste. Consider telecommuting, car-pooling, or taking public transit to work to avoid adding pollutants to the air.
If you want more information, consult the West Michigan Clean Air Coalition (www.wmcac.org).
And remember to listen for public service announcements of Clean Air Alerts, or subscribe to the alerts yourself at www.enviroflash.info/signup.cfm.